Lewis & Tolkien, Of Wardrobes & Rings
Lewis & Tolkien, Of Wardrobes & Rings
Friday, March 3, 2023 (8:00 PM - 10:00 PM) (EST)
Description
Lewis & Tolkien, Of Wardrobes & Rings, is a play set in Oxford's Eagle and Child pub. J.R.R. Tolkien and his great friend C.S. Lewis meet for what turns out to be the very last time.
Lewis (The Chronicles of Narnia) and Tolkien (The Lord of the Rings) were lions of 20th-century British fantasy, giants of a literary genre that reached millions of readers, young and old alike, with adventures to entertain and truths to move hearts. Both men were also distinguished faculty members at Oxford University and participants in a literary group known as the Inklings. Their robust philosophical discourse served an uncommon friendship that was not without its differences. Life's circumstances—and sometimes, unresolved disagreements—caused an uncomfortable season of estrangement.
In Lewis & Tolkien, Of Wardrobes & Rings, we join "Jack" and "Tollers," as they knew each other, at Oxford's historic Eagle and Child pub for an encounter tempered by humor, confession, and reconciliation.
https://www.erskine.edu/lewis-tolkien/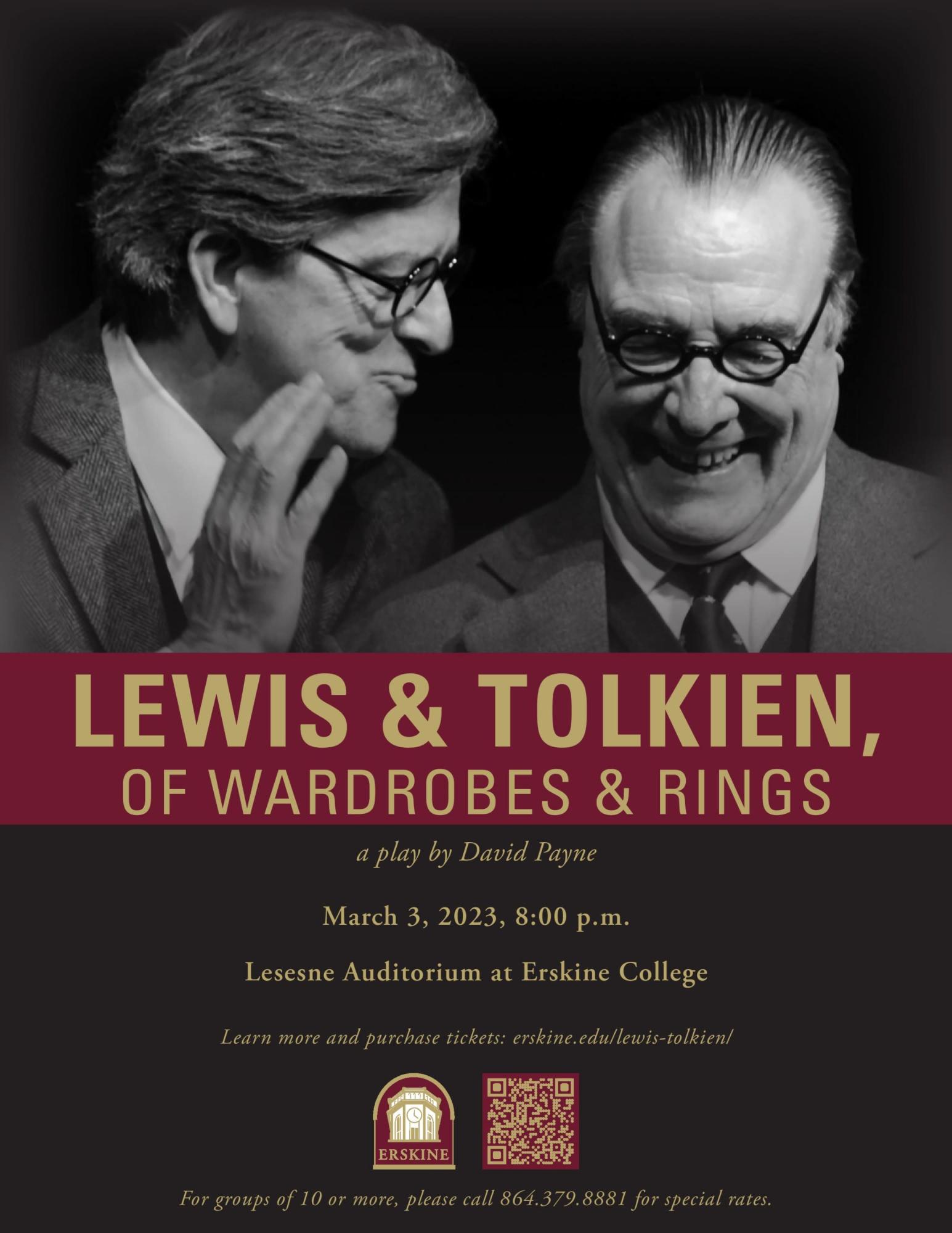 Friday, March 3, 2023 (8:00 PM - 10:00 PM) (EST)