Healthy, Wealthy & Wise: A Seminar for Women
Healthy, Wealthy & Wise: A Seminar for Women
Tuesday, March 21, 2023 (3:30 PM - 7:00 PM) (EDT)
Description
The Self Regional Healthcare Foundation Planned Gifts Committee is pleased to announce our 2ND ANNUAL educational opportunity:
Healthy, Wealthy and Wise: A Seminar for Women.
The program will end at 6:15 and will be followed by a social hour with refreshments.
Two topics will be addressed:
-Happy and Healthy: Cultivating Contentment, Connection and Peace
-Money Talk for Women: Cutting Through the Clutter
SECURE YOUR TICKET TODAY by contacting Self Regional Healthcare Foundation at 864-725-4256, by mailing in the registration form or emailing foundation@selfregional.org.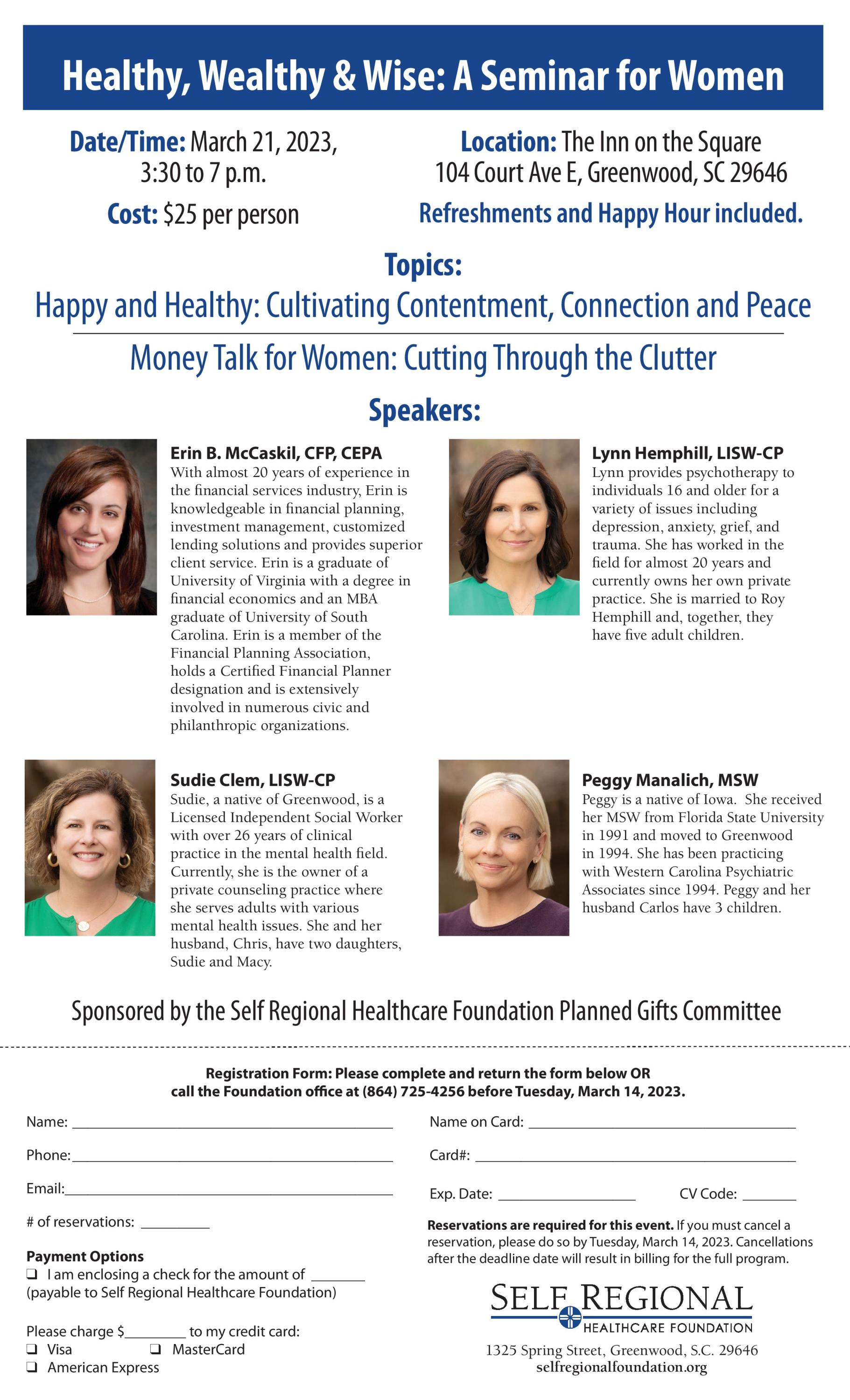 Tuesday, March 21, 2023 (3:30 PM - 7:00 PM) (EDT)