Foothills Skills & Craft Show
Foothills Skills & Craft Show
Saturday, November 4, 2023 (9:00 AM - 3:00 PM) (EDT)
Description
The Foothills Skills and Craft Show is a one-day event where vendors sell a variety of homemade and hand-crafted items. Items like Christmas decor, jewelry, cups/tumblers, soaps, blankets, woodworked items, and more!
Click the following link for more information: https://www.ptc.edu/continuing-ed/foothills-skills-crafts-show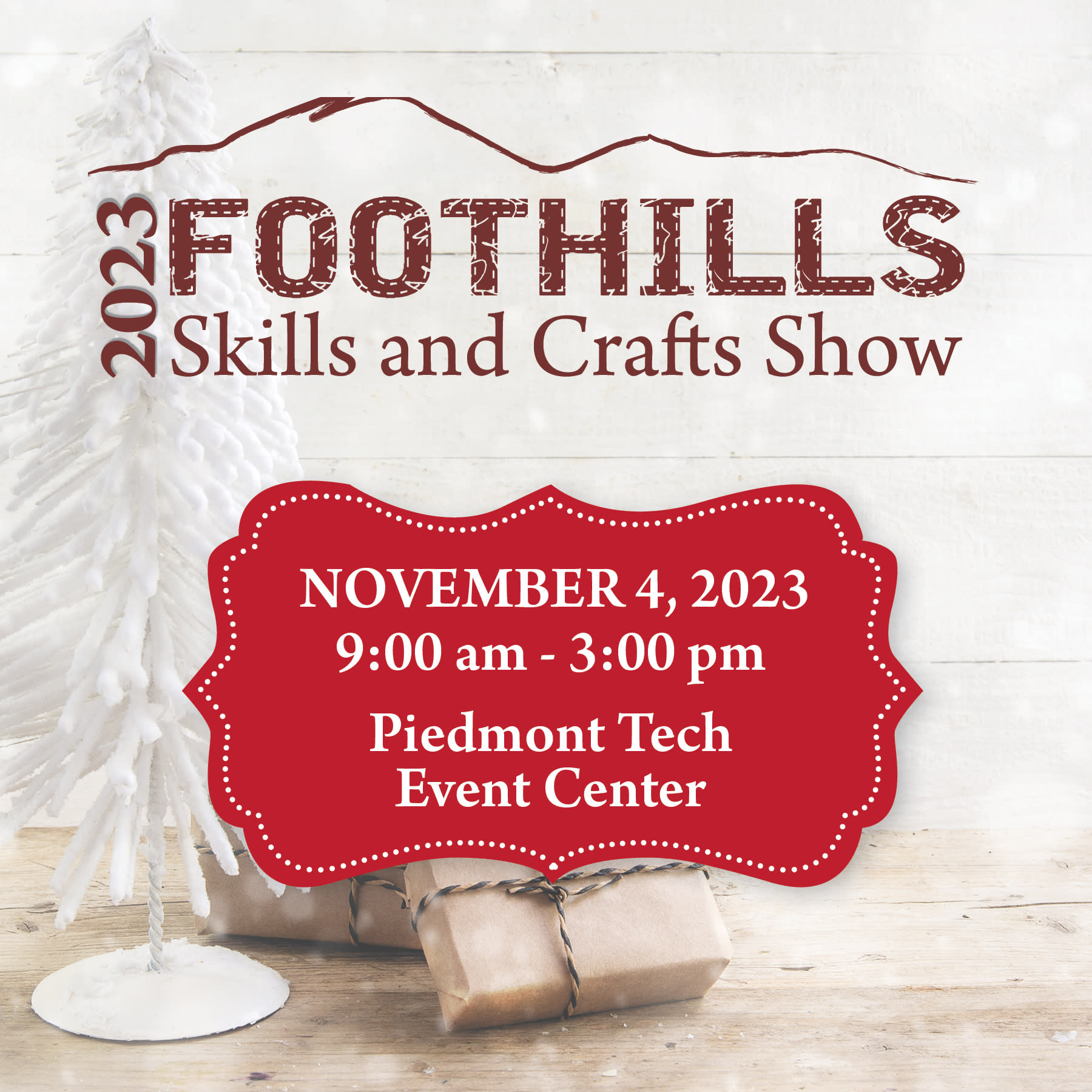 Saturday, November 4, 2023 (9:00 AM - 3:00 PM) (EDT)
Saturday, November 4, 2023 from 9:00am-3:00pm.